Cyber Security Month
The recent data breach at Optus serves as a timely reminder that everyone is at risk of data breaches, including individuals, small businesses, and the not-for-profit sector. The Australian Cyber Security Centre (ACSC) recommends organisations implement a plan for all users and computers storing sensitive information. The ACSC has developed some strategies to help organisations protect themselves against various cyber threats which can be found on their website.
If your organisation becomes aware of any security or privacy breaches you must notify your Funding Arrangement Manager as soon as possible, even if you do not believe it impacts the Data Exchange. For further information, please refer to the Data Exchange Protocols section 10.6 Data Exchange User Responsibilities.
We would also like to let you know that October is Cyber Security Month.
To coincide with this year's theme 'Have you been hacked?' the Australian Cyber Security Centre has launched the 'Have you been hacked?' tool. This tool will help you assess if you've been hacked by guiding you through a range of scenarios that will advise you on how to best respond to the situation.
Data Exchange Reports
We have made some changes to the Service Footprint and the Client Outcomes DEX reports in the Partnership Approach Reports stream. Changes include some new sheets for each of the reports.
The Service Footprint DEX report now has four additional sheets. These are: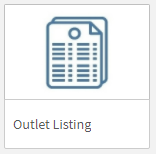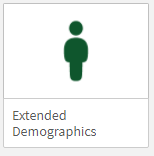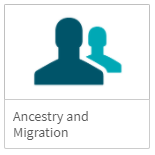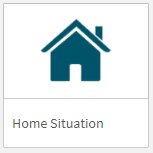 'Outlet Listing' which provides a listing of outlets by name, state, statistical area, remoteness area and when the first and last sessions were conducted.
'Extended client demographic' which provides reported data for Highest Level of Education, Employment status, NDIS Eligibility Status and Is Client a Carer reported data.
'Ancestry and Migration' which provides reported ancestry, and migration visa data.
'Home Situation' provides reported homeless indicator, annual income, household composition and income source client level data.
The Client Outcomes report has three new sheets. These are: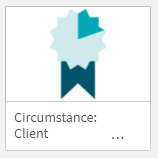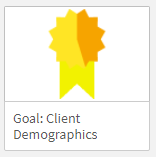 Each new sheets allow users to see how outcomes compare across a number of demographic types (e.g. to see how outcomes compare between males and females) and shows the percentage of clients who've experienced positive, neutral and negative outcome shifts against each demographic area.
The existing Client Demographic sheet now also includes the percentage of clients who've experienced positive outcome shifts. These changes come as a result of feedback from organisations wanting to be able to better understand whether there are any insights which can be gained from investigating how client demographics relate to their outcomes.
We have also made changes across the sheets in these reports including additional filters; applied consistency in labelling tables, graphs and filters; as well as changes to some of the colour schemes in the graphs.
These changes have been made to improve the user experience in using the reports, as well as ensuring that there is consistency across all reports.
These changes to the Service Footprint and the Client Outcomes DEX reports will take effect from Thursday 13 October 2022. We will continue to roll out changes to the remaining DEX reports over the coming weeks.
All changes to the reports do not impact the figures displayed in the DEX reports and have only been made to add capability to the report and/or improve the user experience.
Data Exchange Planned Maintainance
There is no planned maintenance for October.