July – December 2022 Reporting Period has ended 
The July to December 2022 reporting period has come to an end. Please be aware you have 25 days to finalise your data before the system closes on 30 January 2023. Ensuring your data is accurate and complete is paramount. We encourage you to enter your data as soon as possible and use the DEX Reports to check the data is accurate.
Organisations using Bulk File Uploads
If you are submitting data via the Bulk Upload function, it is important to check that your files have uploaded successfully to ensure you have submitted complete and accurate data sets.
You can go to the "View uploaded files" page in the Data Exchange Web Portal. This page displays the list of all the files uploaded by the organisation. You will then need to check the status row of the table for any files that have the status: "Failed". Expand the row to download the error file for this submission.

Click the name of any file to see more information about that file such as upload progress, and a breakdown of total, successful and failed records by entity type.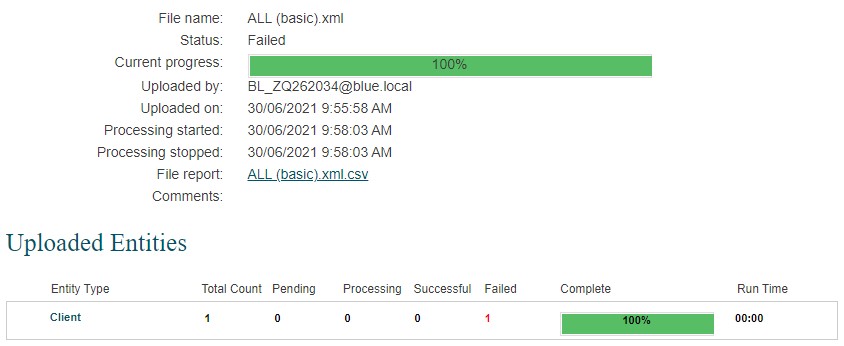 For more information on this process, please refer to Section 5 of the Bulk File Upload Technical Specifications document in the training section of the Data Exchange website.
Data Exchange Planned Maintenance
There is no planned maintenance.